Greer's Blog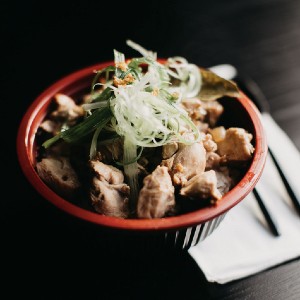 STEELCRAFT BELLFLOWER WELCOMEs NEW FOOD CONCEPTS
04.05.21
SteelCraft, an outdoor urban eatery built using repurposed shipping containers with locations in Long Beach, Bellflower and Garden Grove, just opened MFK: Modern Filipino Kitchen and Pizza Playa will open later this spring at its Bellflower location.
MFK at SteelCraft Bellflower is the restaurant's second location, with the first opening in Anaheim in 2017. The family-owned restaurant presents a modern take on Filipino Soul Food and carries the authenticity and original flavors of the Philippines while pushing the boundaries of what Filipino food can be.
The team at MFK's SteelCraft Bellflower location will experiment with new ingredients and will expand its current menu, exploring possibilities that intend to bring a bolder approach to Filipino Food without sacrificing traditional flavors. MFK at SteelCraft Bellflower will provide guests with the ultimate experience by providing innovative menu items that pair well with the other SteelCraft vendors and of course, family.
Pizza Playa will open at SteelCraft Bellflower this spring and is a brand-new concept that celebrates the beaches and bounty of California – warm weather, casual communities, fresh produce and quality ingredients. Founded by Long Beach residents Marci and Christopher Gentzkow, the couple recognized a void in the Southern California food landscape: local, family-owned, quality craft pizza.
Thus, the idea for Pizza Playa was born. The eatery will offer Detroit-style pizza, a light and airy dough baked in steel pans with thick, focaccia-like crust, caramelized cheese, and toppings that extend to the edges, along with New York-style pizza, predominantly known as the classic American pizza that is hand-tossed with a thin crust, perfectly seasoned tomato sauce, and fresh toppings. Regardless of the style of pizza customers choose to order, Pizza Playa promises to deliver elevated taste and good vibes to every one of its visitors.
SteelCraft Bellflower is at 16500 Bellflower Blvd, Bellflower.
---