Blog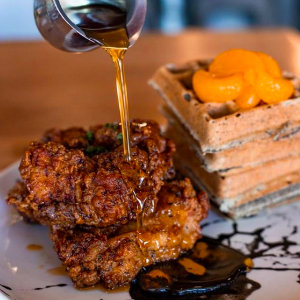 Toast Kitchen + Bakery their grand dine-in re-opening
05.29.20
Join Toast Kitchen + Bakery for their grand dine-in re-opening! Starting on Saturday, May 30, Chef John Park and his team will be serving up his brunch favorites for you and your loved ones. Additionally, Tuesday, June 2 marks the return of Toast's beloved Happy Hour!
Dine-in brunch will be served Tuesday through Sunday from 8 a.m. until 3 p.m. Happy Hour is being held Tuesday through Friday from 3 p.m. until 7 p.m. For the health and safety of all patrons and employees, Toast is putting a number of new procedures in place, including:
Offering call-in reservations (though walk-ins are still accepted) to reduce crowds waiting outside of the restaurant
Hand sanitizer stations
Tables placed six feet apart
Face shields + masks for employees.
For more information on Toast Kitchen + Bakery and to view the current menu offerings, please visit their website at toastkitchenbakery.com or their Instagram page @toastamesa. (Please note that the restaurant is closed on Mondays and curbside pick-up is still available Tuesday through Sunday.)
Toast Kitchen + Bakery: The Return of Dine-in Brunch + Happy Hour! Beginning Saturday, May 30 at 8 a.m.
Dine-in Brunch: Tuesday through Sunday; 8 a.m.-3 p.m. Happy Hour: Tuesday through Friday; 3 p.m.-7 p.m.
Toast Kitchen + Bakery is at 1767 Newport Blvd. in Costa Mesa.
---