Greer's Blog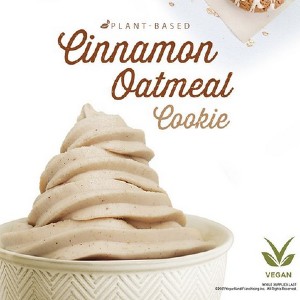 Yogurtland Launches Brand's First Ever Oat Milk Flavor
03.02.21
Orange County-based Yogurtland, the nation's leading frozen yogurt franchise, just debuted its new oat milk-based addition, Plant-Based Cinnamon Oatmeal Cookie. This new flavor is the brand's first oat milk creation and is perfect for plant-based and dairy-free consumers. Available for a limited time only, Plant-Based Cinnamon Oatmeal Cookie adds to the brand's roster of delicious vegan flavors and is available while supplies last at participating locations, as well as through third-party delivery apps.
Plant-Based Cinnamon Oatmeal Cookie boasts real ingredients for a flavor profile that tastes just like a freshly baked cookie. In the past year, Yogurtland has also launched out-of-the-box flavors in the vegan, gluten-free, and allergy-friendly categories.
Yogurtland fans can expect a better and more convenient user experience as the brand continues to roll out its expanded digital footprint with the introduction of online ordering and a revamped mobile app coming soon. Customers will be able to more easily and safely order Yogurtland from the comfort of home.
For more information or to find a location near you for takeout, delivery or catering, please visit yogurt-land.com.
---