Greer's Blog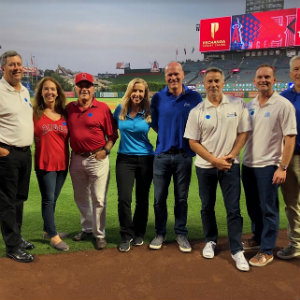 2nd ANNUAL HOME RUNS For Kids
04.22.19
Miracles for Kids, an Orange County-based nonprofit organization benefiting critically-ill children and their families in need by providing financial and emotional support, has partnered with Perricone Juices and Angels Baseball for the 2nd Annual Home Runs for Kids Program. Through this exciting program, Perricone Juices will be donating $250 to Miracles for Kids for EVERY home run the Angels hit this season!
Last year's Home Runs for Kids Program resulted in a total of $50,000 donated by Perricone Juices which directly benefitted Miracles for Kids and their patient families. Perricone Juices has remained a longtime supporter and advocate of the organization.
Joe Perricone, Chairman of Perricone Juices, was named the Miracle Maker Honoree at the 2018 Night of Miracles Gala. The Southern California-based company is also headed by Bob Rovzar, CEO & Partner, who serves on the Board of Directors of Miracles for Kids. The company is a major contributor serving as a lead sponsor for Miracles for Kids' 2019 Golf Invitational and playing a large role in the creation of Miracle Manor, Miracles for Kids' multi-unit apartment community that provides subsidized housing to the families they serve.
The Los Angeles Angels are having a strong season thus far. They have made a total of 14 home runs to date – which is great news for not only the team and its fans, but also for Miracles for Kids and the families they serve.
The final day of the 2019 regular season is on Sunday, September 29. At that time, based on the final count of home runs by the Angels, Perricone Juices will present Miracles for Kids with a check to benefit the families supported by the organization.
---