Greer's Blog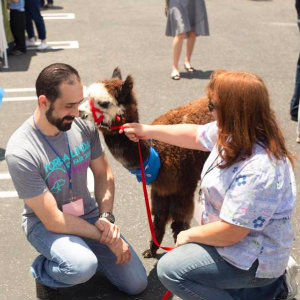 3rd Annual Yorba Linda Pet Fair
06.07.18
Join Imperial Highway Animal Clinic at its 3rd Annual Yorba Linda Pet Fair on Sunday, June 10 from 11 a.m. to 3 p.m.
Guests will have the opportunity to enjoy free food, mingle with adorable (and adoptable!) pets, learn from professional dog trainers, shop the booths of pet-related vendors, and more!
In addition, IHAC is introducing an all new attraction – a fundraiser dunk tank called, "Dunk a Vet, Save a Pet!" Tickets to play can be purchased for $5 (includes 3 balls) or $20 for a "Golden Ball" which guarantees a dunk!
The event is free to attend, and tickets will be available for pre-sale and must be picked up at the reception desk.
100% of all event proceeds will be donated directly to the below local rescue groups:
Helping Herders Rescue, German Shepherd Rescue of OC, K9 Kismet, 4Life Animal Rescue, Doggie Bonez Rescue, and Bichon Rescue of OC.
17455 Imperial Highway in Yorba Linda.
---