Greer's Blog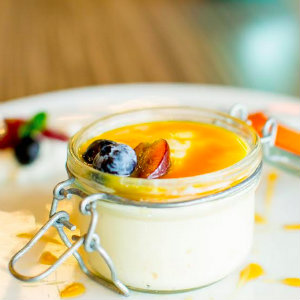 All She Can EAT Brazilian Feast
05.08.19
Celebrate Mom on Mother's Day with an "All She Can Eat" Brazilian feast and a complimentary house-made Brazilian Flan at Silva's Fresh Eatery + Churrascaria in Santa Ana. The family-friendly environment, fresh and cuisine and craft cocktails are perfect for such a celebration.
A sampling from the menu includes the following and all beef is prepared "The Gaucho Way" slow cooked in a churrascaria.

Picanha – culotte style top sirloin
Garlic Picanha - garlic & fresh herb culotte style top sirloin
Tri-Tip - tender, lean sirloin
Skirt Steak – garlic & fresh herb rubbed beef

Oven Roasted Salmon: rubbed with sea salt, lemon & California olive oil
Gaucho Style Sausage: Brazilian style spit roasted
Mary's Free-Range Leg of Chicken: roasted leg of Mary's all natural chicken

Organic Cauliflower - turmeric roasted & caramelized
Organic Broccoli - roasted with olive oil & lime
Ratatouille - squash, zucchini, eggplant, Roma tomato
Heirloom Baby Carrots - Roasted & glazed with fresh herbs
Shredded Stewed Collard Greens

Feijoada - Brazilian black bean stew with sausage.
Feijão Jalo - Pinto beans prepared with onions and garlic
Biro-Biro Rice - Brazilian fried rice
Truffle Mac & Cheese garlic mashed potatoes
Steamed Basmati Rice
Roasted Medley of organic Pee wee potatoes

Open for lunch 11:30 a.m. to 4 p.m. Tuesday to Friday; 5 to 9 p.m. Tuesday through Thursday; 5 to 10 p.m. dinner Friday; noon to 10 p.m. Saturday; noon to 9 p.m. Sunday. Happy hour from 4 to 7 p.m. Tuesday to Thursday/

3672 S. Bristol St. in Santa Ana. 855.600.5500.
---