Greer's Blog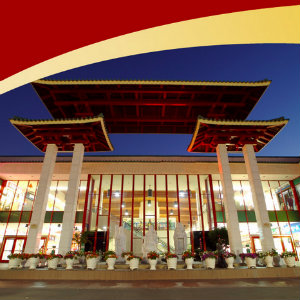 ARTIST ALAN NAKAGAWA LEADs FIELD TRIPS TO LITTLE SAIGON FOR OCMA
11.15.18
Learn more about historic points at Little Saigon and even paint, visit centers and a museum, and celebrate the New Year! The Orange County Museum of Art (OCMA) will offer six unique field trips to Little Saigon led by artist Alan Nakagawa. Nakagawa is one of six artists featured in the opening season of OCMA's new temporary space at South Coast Plaza Village, OCMAEXPAND-SANTA ANA.
Nakagawa is interested in exploring how we visit and experience cultures and communities to which we do not belong. The following questions guide Nakagawa in this endeavor: As an outsider, what are the opportunities to learn about this community? How do outsiders visit a community they know little about? Should they visit, and why or why not? Is there a correct approach to this kind of exploration?
Field Trip #1: Little Saigon Plein Air Session One*
Asian Garden Mall
9200 Bolsa Avenue, Westminster.
10 a.m. Saturday, November 17.
The Asian Garden Mall is the largest majority Vietnamese-owned- and operated mall in America and a one-of-a-kind shopping experience. You'll capture the vibrancy of this amazing place by sketching and painting what we see.
Field Trip #2: Little Saigon Plein Air Session Two*
NGUOI VIET Daily News
14771 Moran St. in Westminster.
11 a.m. Saturday, December 1.
Walk with down Little Saigon's media row and talk about the importance of the written word and media in the community.

Field Trip #3: The Institute of Vietnamese Studies (Vien Viet-Hoc)
15355 Brookhurst St, Suite 222, in Westminster.
11 a.m. Saturday, December 15.
Visit one of the centers of academic study of Vietnamese culture. There is much to learn.

Field Trip #4: Museum of History Republic of Vietnam
Armed Forces
9842 Bolsa Avenue at 2nd Floor Westminster.
10 a.m. Saturday, January 19
A visit to a unique museum of memorabilia and documentation celebrating the South Vietnamese Military. Meet the staff who are keeping alive the stories of valor for generations to come.

Field Trip #5: TET FESTIVAL
Orange County Fairground
88 Fair Drive, Costa Mesa, CA 92626
10 a.m. Saturday, February 9.
Meet just right of the main gate. It's the Year of the Pig. Celebrate the Vietnamese New Year together!
Field Trip #6: Little Saigon Plein Air Session Three*
Chua Dieu Ngu Buddhist Temple
14472 Chestnut St, Westminster, CA 92683
10 a.m. Saturday, March 2.
Visit this beautiful place of prayer in the heart of Little Saigon and document it through sketching and painting.
*OCMA will provide basic art supplies, but if you like, bring your own and let's draw and paint scenes from inside these unique spaces. We highly recommend you also bring water, a folding chair, and sunscreen. Afterward, you can share what you created.
All are welcome. Please RSVP to info@ocma.net.
---