Greer's Blog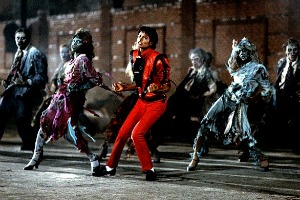 Calling All Zombies
10.11.11
There is one rehearsal left for Night of the Dancing Dead! If you've been hiding your zombie dancing skills, now is your chance to shine.
From 5:30 to 7:30 p.m. on Oct. 17, join other dancing undead at the Art Center in Huntington Beach for a lesson on Michael Jackson's "Thriller" dance by dancers from the Huntington Beach Academy for the Performing Arts.
Show off your skills at Night of the Dancing Dead on Oct. 19 at four different locations at the Art Walk between 6 and 9 p.m. Zombies of all ages are welcomed, as well as all skill levels.
To sign up, contact Kate Hoffman at the Huntington Beach Art Center, 714.374.1658.
The October Art Walk will also feature Day of the Dead artwork and stretches from the northern end of Main Street down to the businesses in the first block and onto the Strand.
---