Greer's Blog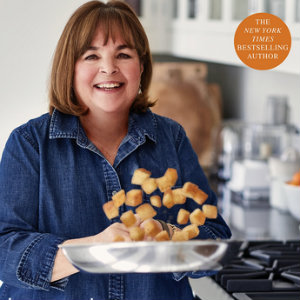 Culinary Icon Ina Garten at Segerstom Center
12.03.18
Anyone who loves beloved cookbook author Ina Garten, as much as I do will want to see her at the Segerstrom Center of the Arts on Wednesday, Dec. 5 at 7:30 p.m. She's celebrating the release of her newest cookbook, Cook Like a Pro. Ina will share stories that bring you behind the scenes of life in the Hamptons, filming her television show, writing bestselling cookbooks and enjoying food with friends and family. An audience Q&A will directly follow the interview.
In Cook Like a Pro, Ina Garten shares 85 never-before-published recipes that teach home cooks dependably delicious dishes along with the keys to achieving success and confidence in the kitchen. As seen on her latest television series, Cook Like a Pro, each recipe focuses on techniques, tips, insights, make-ahead guidance, and kitchen efficiency that will turn you into a better and more intuitive cook.
Ticket holders can purchase autographed copies of Ina's new book in advance of the event by visiting, williams-sonoma.com/cooklikeapro. Books purchased in advance through Williams Sonoma will be available for pick up at the event.
A limited supply of signed books will be available for purchase in the lobby on the evening of the event as well. Preordering books when purchasing a ticket is strongly recommended.
Tickets start at $49.50. You can purchase tickets and find out more information, at scfta.org.
600 Town Center Drive in Costa Mesa.
---