20qs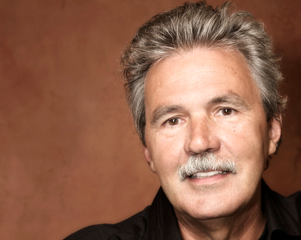 David Wilhelm
03.31.13
1. If you had to begin a different career, what would you do?
I started out working in the hotel business in Boston and eventually gravitated to restaurants so probably would be involved with hotels again.
2. What's your most prized possession?
I honestly can't think of anything I own that I would consider 'prized'. I'm not much of a shopper or a collector….rather prefer to spend my money doing things vs. buying them.
3. Favorite drink?
Three fingers of Don Julio 1942 in a tumbler with one large ice cube.
4. How does it feel to be returning to the Orange County restaurant scene with the opening of Jimmy's Famous American Tavern?
It feels good to be back doing what I love and what I've done for 40 years. Especially with a concept like JFAT which was designed to be a local's hangout…fun, friendly, social, and relaxed.
5. Fantasy purchase?
Porsche Carrera GT.
6. What can't you live without?
Strong, dark-roast black coffee each morning.
7. What's next on your "to do" list?
Get back on the golf course…I had back surgery that has sidelined me for almost a year.
8. Biggest regret?
Not traveling more when I was younger.
9. Cause that you're most interested/involved in?
Miracles for Kids…it's a wonderful charity that supports the families of children with life threatening illnesses. My wife is a board member so I've been fortunate enough to witness firsthand many of the things that this organization has done for OC families that are really in need.
10. Your dream day in Orange County?
Having lived here for 35 years I've had lots of them but my favorite would include golf in the morning, grabbing some sun by the pool or beach in the afternoon and then cooking and chilling with friends and family in the evening.
11. Favorite place for breakfast?
Not much of a breakfast person but when I am I prefer to cook at home. I'm rumored to make pretty decent buttermilk biscuits and sausage gravy.
12. What was the best day of your life?
I believe it's yet to come.
13. Last concert that you went to?
Stevie Nicks and Rod Stewart at the Hollywood Bowl.
14. Favorite vacation spot?
It's a toss-up between Cabo and Hawaii…love the golf, ocean breezes, and warm nights.
15. If you had to live somewhere else, where would you like to move?
Someplace in the western mountains. I really like Park City and I've spent lots of time there both in winter and summer and I love it for the extreme seasonal changes and natural beauty.
16. Favorite books?
Vince Flynn's spy thrillers…I've read all 14 of them.
17. Favorite restaurants currently in Orange County?
Bandera, 370 Common, Javier's.
18. Biggest accomplishment?
I think in a general sense it's the positive impact I've had on the dining scene in OC over the last 25 years.
19. What's your biggest fear?
I've never given any thought to that….I focus on what brings me happiness.
20. Secret most people don't know about you?
I'm a Midwestern guy who absolutely loves American comfort food.
---