Greer's Blog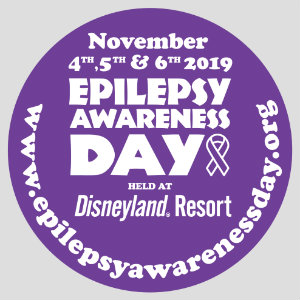 Epilepsy Awareness & Education Expo at Disneyland Resort
11.01.19
Information is power and on November 4, 5, 6, over 5,000 people from around the world whose personal and professional lives are touched by epilepsy, will converge to gather and share information at the 7th annual Epilepsy Awareness & Education Expo at Disneyland® Resort! And, best of all, attendance is absolutely FREE.

Globally, over 60 million people have epilepsy, many of them without effective treatment. In an effort to address the unmet needs for increased education for people with epilepsy and their families, Brad and Candy Levy of Irvine, CA, started a nonprofit organization called Sofie's Journey after their own daughter battled epilepsy.

At the Expo, attendees and media will see ROSA the Robot on display. Surgeons will be demonstrating how she works. This is the first time ROSA will be shown to the public (usually she is only at functions for Neurology/Neurosurgery).

Ten years ago, the now 19-year-old Sofie Levy, underwent surgery to remove a part of her brain that Candy and Brad called, "the troublemaker," because it stilled the chaotic electrical storms in her head. The surgery was a success and she never had seizures again. Her parents were so grateful that they wanted to help others affected by epilepsy and soon Sofie's Journey and the Epilepsy Awareness & Education Expo/Epilepsy Awareness Day at Disneyland® Resort (EADDL) were born.

Their goal is to teach as many people about epilepsy and seizure disorders and help to find a cure. The Levy's efforts are focused on bringing this misunderstood condition that will develop in 1 of every 26 people at some point in their lifetime, to light. "When Sofie's surgeon, Dr. Gary Mathern said that his friends at the International League against Epilepsy wanted to talk to us about pushing for international unity, we couldn't wait to be a part, said Candy Levy." "We are so proud to be involved with the world recognized governing body for epilepsy advocacy."

All attendees, including children, of EADDL must register to attend the free expo at epilepsyawarenessday.org. There are no exceptions.
FREE to attend the first two days of this one-of-a-kind event. However, for those attendees looking to spend November 6 at the park, they need to purchase a Disneyland® Resort park ticket either at the park or at epilepsyawarenessday.org which will include a participation pack and the purple shirt, to be picked up at the Expo.
Disneyland® Hotel's North and South Exhibit Hall.
---