Greer's Blog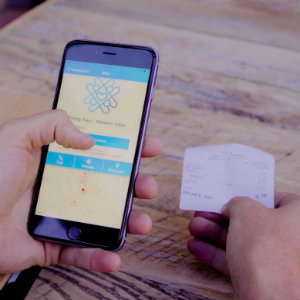 Every day Purchases That Support Causes You Love
09.19.18
When Donna Janes pays her dry cleaning bill, she triggers a donation to her grandson's school simply by taking a quick photo of her paid receipt. Ditto the local Costa Mesa pizza place. How does she do it?
"It's a no-brainer," said Janes, a Newport Beach grandmother of 18.
Janes uses the Communities for Cause App on her phone to automatically make a portion of her everyday transactions go directly to the non-profit cause of her choice.
How does it work? It's as simple as opening the CFC App on her phone and finding a registered merchant in her area. Her merchant, Bayside Cleaners, donates a percentage of her purchase to Ensign Intermediate School. Bayside keeps a valued customer and attracts new business as word of its philanthropic mission spreads. Janes gets personal satisfaction out of helping the school, which reaps the benefits of much-needed dollars. On the CFC App, which shows all businesses in her area, Janes is also able to vote for ones that she would like to see participate in the program.
This focus on the daily habits and desires of the supporters or CFC App users, combined with the causes they care about the most, allows the intersection with local businesses, the actual donors, who want to participate in the heartbeat of their communities and also expand their customer base, said Robert Davis, CEO of the year-old Communities for Cause. "All the participations enjoy the opportunity of working together for a greater good." With the tap of a finger the CFC App is a vehicle for whole communities to join forces in helping non-profits as diverse as PTAs, school soccer teams and dance and music programs to national organizations as diverse as Habitat for Humanity, Boys and Girls Clubs and the American Red Cross, he added.
The CFC App, based in Tustin, is poised to launch nationwide next year to 3.8 million US retailers, 1.2 million schools and other non-profits and the tens of millions of people who support them both.
---