Greer's Blog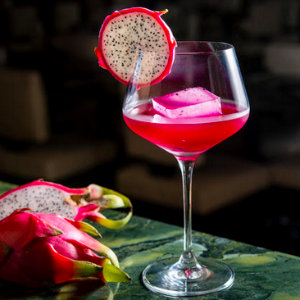 Flavors of the Season at Andrei's Conscious Cuisine
05.17.19
Andrei's Conscious Cuisine & Cocktails welcomed Spring with new menu items that reflect that colors and flavors of the season. The restaurant, known for its commitment to donating 100% of its net profits to benefit many charitable causes and organizations through The Andrei Foundation, celebrates the cultural diversity of California cuisine, while incorporating the flavors and freshness of the Mediterranean.

Highlight from the new menu added by Andrei's Executive Chef Porfirio Gomez are:

Double Dip Duo – Cilantro-Green Pea Hummus, Avocado Bacon Dip, Warm Pita, Seasonal Vegetables.
Summer Vegetable Platter – Grilled Artichoke, Eggplant, Portobello Mushrooms, Asparagus, Roasted Cauliflower, Feta Cheese, Micro Crudités, Mojo Sauce.
Herb Onion Fritters – Scallions, Greek Feta, Dill, Parsley, Tzatziki.
Grilled Halloumi & Watermelon – Grilled Halloumi Cheese, Watermelon, Chopped Mint, Fresh Basil, Drizzled Herb Olive Oil.
Mediterranean Platter – Cilantro-Green Pea Hummus, Tabbouleh, Kalamata & Castelvetrano Olive, Dolmades, Herb-Crusted Goat Cheese, Warm Pita.
Roasted Chicken – Slow Roasted Mary's Farm Chicken, Colorful Fingerling Potatoes, Charred Radicchio, Asparagus, Rosemary–Lemon JusHanger Steak – Grilled & Sliced Black Angus Hanger Steak, Heirloom Tomato Carpaccio, Feta, Kale Chips, Grilled Kennebec Potatoes, Green Mojo.
Pacific Sea Bass – Seared Sea Bass, Sautéed Salsify, Braised Red Cabbage, Black Pepper Emulsio.

Andrei's is open for Lunch and Dinner Monday through Friday from 11:30 p.m. to 9 p.m., and for Brunch, Lunch and Dinner on Saturday from 11 p.m. to 9 p.m.. The restaurant offers Happy Hour Monday through Saturday from 3 p.m. to 6:30 p.m. at andreisrestaurant.com.
---