Greer's Blog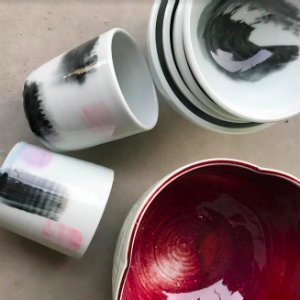 Flower Streets Artisan Marketplace
12.05.18
Join the Flower Streets Artisan Marketplace and Pop-Up Shop at Mark Patterson Fine Jewelry in Corona del Mar on Friday, Dec. 7 from 4 to 8 p.m. and Saturday, Dec. 8 from 10 a.m. to 4 p.m. to benefit the people that were affected by the fires. They will be sending a percentage of the proceeds to calfund.org/wildfire-relief-fund.
The celebration of crafts of local artisans includes artful tote bags, elegant ceramics, specialty baked goods from Mixed Bakery, hand-painted trays, soy-based candles, goat milk, distinctive paper goods, and stylish clothing.
There will also be beautiful pottery handmade by Josette Patterson that will be donated to the fund. It will consist mostly of bowls that guests can purchase and fill with a delicious soup prepared by Chef Yves Fournier.
3425 East Coast Highway in Corona del Mar.
---