Greer's Blog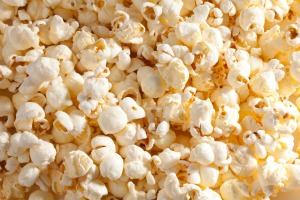 Free Popcorn!
01.17.12
Free popcorn will be popping for all shoppers at the Orange County Market Place in Costa Mesa Saturday and Sunday from 10 a.m. to 3 p.m. in honor of its 5th Annual National Popcorn Day Celebration Weekend. And Kaptain Kernel will be performing from 10 a.m. to noon with his popcorn hi-jinks turning kernels into popcorn from his magic bag, followed by a nine foot stilt walking popcorn bag from noon to 2 p.m.
At The Orange County Market Place nearly 1,000 vendors offer a great mix of merchandise and services at terrific values. Choose from produce, gourmet foods to go, arts and crafts, hair salons, food concessions and much more. All events are free with admission, which is $2 for ages 13 years and older. Children 12 and under are free.
Orange County Market Place is at 88 Fair Drive, at Orange County Fairgrounds in Costa Mesa. For more information, call 949.723.6660 or visit ocmarketplace.com.
---