Greer's Blog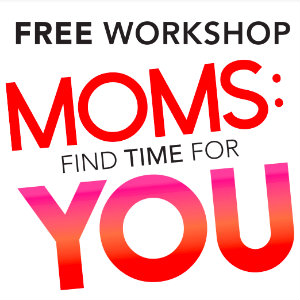 Free Workshop for MOMS: Find Time For You
11.05.19
Are you struggling with finding time for you? At this MOMS: Find Time For You workshop, on Thursday, Nov. 7 from 10 a.m. to 11:30 a.m. at the Newport Beach Public Library you'll learn three keys to rejuvenate and reclaim yourself. Learn how to understand the impact your well being has on your entire family. Prioritize YOURSELF, create a vision for YOUR ideal life.
Reserve Your Spot Now Seats are Limited. Hosted by Bridget Belden.
Coffee and snacks will be provided. This is your time! In order to provide a quiet, distraction-free environment for all participants, please make other arrangements for your children.
Newport Beach Public Library - Sword Meeting Room (upstairs) is at 1000 Avocado Avenue in Newport Beach.
---