Greer's Blog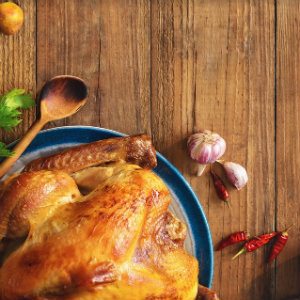 Grasslands Meat Market's Thanksgiving Box in Support of Bracken's Kitchen
11.07.18
Planning your Thanksgiving feast? You can celebrate Thanksgiving with Grasslands Meat Market's Thanksgiving Box this holiday season. Not only does Grasslands take the hassle out of the holiday by doing the hard work for you, for every two boxes sold, Grasslands will donate one box to Bracken's Kitchen to help make the holiday brighter for an Orange County family in need.
Each Thanksgiving Box provides a mouthwatering full turkey dinner to feed six to eight family members or friends and comes complete with favorite holiday sides. Place an order for your fully cooked Thanksgiving feast by Tuesday, November 20 and it will be hot, fresh and ready for pick-on Thanksgiving Day, Thursday, November 22.
THANKSGIVING BOX MENU DETAILS:
Main Event: Roasted Turkey or Spiral Glazed Honey Baked Ham.
Holiday Sides: Stuffing, Mash potatoes, Gravy, Cranberry Sauce, Candied Yams with Toasted Marshmallows, and Hawaiian Rolls.
Dessert: Pumpkin Pie or Apple Pie.
ORDERING: To place an order for your Grasslands Thanksgiving Box please call 657-208-1133 or visit grasslandsusa.com/online-ordering.
*Orders must be placed by Tuesday, November 20 to be ready for pick-up on Thanksgiving Day, Thursday, November 22 starting at 10 a.m.
PRICE: $99 per Thanksgiving Box. *Feeds 6-8 people
Grasslands Meat Market | BBQ & Churrasco is at 400 West Disney Way in Anaheim. 657.208.1133.
*Free parking available at GardenWalk for first hour, validation provided for second hour.
---