Greer's Blog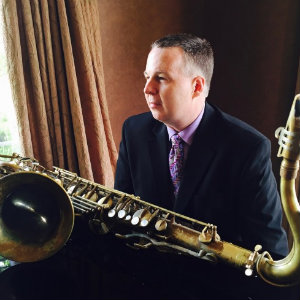 Harry Allen Trio at Soka Performing Arts Center
01.22.20
Harry Allen Trio will be performing at the Soka Performing Arts Center on Saturday, Feb. 1 at 8 p.m. Harry Allen has been described as a throwback since his choice of material is jazz standards. Allen's jazz is played the way it was "meant" to be played: with confidence, straight-forward and without fussiness or frivolity, beautifully, and with the melody of the saxophone up front.
He's prolific in his album recordings, with over 40 for the Japanese market alone, and has appeared as a guest on numerous albums and stages with the likes of Larry Goldings, Ehud Asherie, Rossano Sportiello, Lester Young, Bucky Pizzarelli, and John Pizzarelli. "He's got everything," says Bucky Pizzarelli. "You give him something to play and he'll give you the best solo you've ever heard.
Tickets cost $35 & $45 and can be purchased here
Soka Performing Arts Center – Concert Hall
1 University Drive in Aliso Viejo.
---