Greer's Blog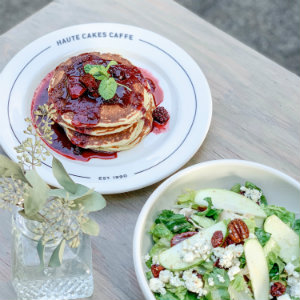 Haute Cakes Caffe, The Answer to Quarantine Blues
03.24.20
Haute Cakes Caffe in Newport Beach will help your quarantine morning blues. Pick up ready-made haute cakes batter every morning! Just pull up (or run in) and head home with fresh batter to cook at home.
Their pancake kit includes batter + choice of bacon/sausage + fresh fruit. Market all out of eggs? They've got you. They're also open for take away for their entire menu available here, Breakfast Menu and Lunch Menu and coffee to go.
Open from 8 a.m. to 2 p.m.
Call for more details!
1807 Westcliff Drive in Newport Beach. 949.642.4114.
---