Greer's Blog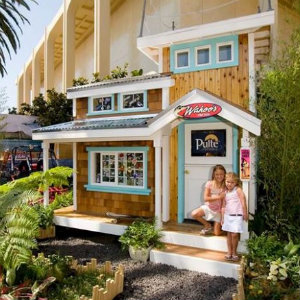 HomeAid Orange County's Annual Fundraiser
09.15.20
This year, HomeAid's Annual Fundraising Event will be virtual on Friday, Sept. 18 at 4 p.m. due to the COVID-19 pandemic. You can join online for free via YouTube livestream for the virtual annual fundraising event, presented by Bank of America. Click here and learn more about the event and how they're bringing Project Playhouse back!
The Show Must Go On is an exciting event that will include a variety of elements including opening entertainment in the form of a LIVE magic show provided by ExpressEvents.net, sought after prizes like a stay for up to 4 people at a beautiful beach house in Newport Beach, an awards ceremony for its 2020 philanthropic honorees, a tribute to the legendary General William Lyon, the donation of our Wahoo's Fish Taco themed playhouse to our local non-profit service provider, H.I.S. House, and a silent auction that will run from the 10th until the end of the event!
Now through September 17, HomeAid Orange County will be hosting an online silent auction that will boast a wide variety of items for the public to bid on and win.
Although this event is FREE to attend, they have a goal to raise $210,000 to help support their mission of ending homelessness. To participate in The Show Must Go On and join them in recognizing their 2020 philanthropic honorees, register and/or donate here.
---