Greer's Blog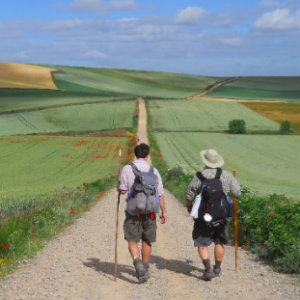 International CUlinary Tour Special
01.10.20
In celebration of the International Culinary Tour's 30th anniversary, they are offering a special on their Walking, Wine and Culinary Tour in Spain coming up in September. If you book in January, you'll save $100.
The Walking, Wine and Culinary tour on Sept. 2-10 includes 9 days/ 8 nights. Limited to 14 guests. Enjoy walking six legs of the El Camino de Santiago de Compostela "St. James Way" through the Navarre & Basque Regions.
Highlights include:
Walk 139 km through quaint, small villages in Navarre and Basque regions on the St. James Way
Enjoy tasting Rioja wines and local specialties
Tour the medieval city of Pamplona famous for the running of the bulls
Price: $3255 per person, double occupancy.
For more information on this tour and others, visit internationalculinarytours.com.
International Culinary Tours is located at 33 White Sail, Ste. 100 in Laguna Niguel.
---