Greer's Blog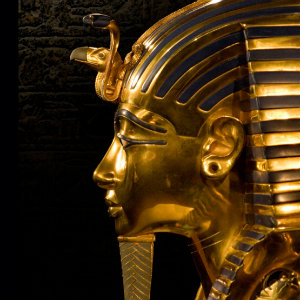 "King Tut" Grand Opening at Muzeo
11.06.15
Join the grand opening of "King Tut: "Wonderful Things" from the Pharaoh's Tomb at Muzeo Museum and Cultural Center in Anaheim on Sunday, November 8 from 1 to 3 p.m. The exciting opening includes camel rides, docent tours, giveaways and family-friendly activities.
Ten years in the making, this amazing collection of 131 replicas of Tutankhamun's legendary treasures recreates the richest archaeological find of all time. Carefully recreated by the artisans of the Pharaonic Village in Giza, Egypt and the Metropolitan Museum of Art, this collection is larger and more complete than any previous exhibition of original artifacts. The exhibit will be on display through January 24.
Admission is $10 for adults, $9 for seniors, $6 for ages 3–12, and free for children under 3. Anaheim students always free thanks to their sponsors.
Muzeo Museum and Cultural Center, 241 S. Anaheim Blvd., Anaheim. For group rates and membership information, call 714.956.8936.
---