Greer's Blog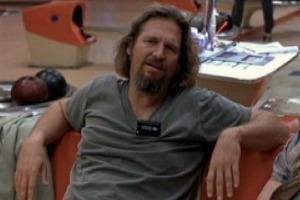 Lebowski Fest!
10.28.11
Abide in The Dude at a kosher reception for the Lebowski Fest at the Orange Coast College on Monday at 6 p.m. Poster artist Bill Green who created "The Big Lebowski" film poster will be the guest of honor at "Across the Sands of Time," an exhibit of 40 posters from Lebowski Fests traveling across the country for the last decade.
The festivals celebrate all things Lebowski from the classic Coen Brothers' film. The exhibit is open from 8:30 a.m. to 10 p.m. Monday through Thursday through Nov. 10, and on Fridays by appointment by calling the Visual and Performing Arts Division Office at 714.432.5076. Admission is free.
At Orange Coast College's Student Project Space, 1st floor, Art Center. Metered parking is available in Lot D, Merrimac Way between Fairview and Harbor in Costa Mesa.
---