Greer's Blog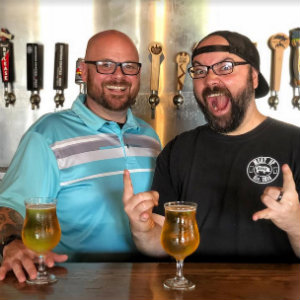 MEAT UP BBQ HOSTs Chef Cody Storts POP-UP
08.28.19
One of O.C.'s most beloved brunch spots is returning for one day only at Meat Up BBQ in Placentia, on Sunday, Sept. 1 from 10 a.m. to 2 p.m.! Chef Cody Storts will host a GRITS Pop Up inspired by one of his favorite concepts he's ever worked on.
Diners should expect versions of classic GRITS dishes including:
Dr. Pepper Pork Shank
Shrimp & Jalapeño Cheddar Grits
Thai Pancake Balls with Pork Cutlet
PB&J Pancake Balls
Blue Crab Tostadas with coconut, avocado mousse, and pomegranate
Jalapeño & Cheddar Grits + Eggs & Tomatillo Pico
And possibly Chicken Skins, too, with Jalaberry jam … he's working it out!
Storts is a longtime O.C. chef who has worked with more than 30 concepts in Orange County. He stepped away from the kitchen full time earlier this year to spend more time with his family, including a newborn.
While working now at Chef's Warehouse, Storts has kept up a frequent schedule of pop-ups, including a Cannabis Supper Club event, Fried Chicken & Whiskey at The Bowery, "Bad Ass BBQ" at Pour Company, with GRITS next.
Meat Up BBQ is owned by Luis Flores, owner of O.C.'s original sausage food truck The Viking Truck. The restaurant serves hickory-smoked brisket, ribs, pulled pork, tri-tip and more, plus an array of sandwiches, burgers and 25 tap local craft beers.
Seating will be first-come-first-served, and the pop-up will occur from 10 a.m. to 2 p.m.
Meat Up BBQ is at 1450 N Kraemer Blvd. in Placentia. 714.983.7558
---