Greer's Blog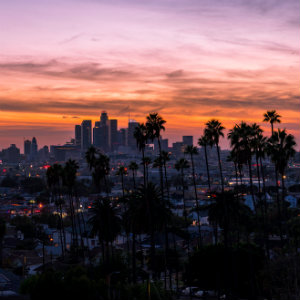 Melanoma Angel Network Hosts Inaugural Community Gala
03.11.19
The Melanoma Angel Network dedicated to improving the lives of those impacted by melanoma (but inclusive of all types of cancers), is hosting its inaugural community gala at Dodger Stadium on Saturday, March 16 at 5:30 p.m.
Guests will enjoy a blue carpet (consistent with the décor colors of Dodger Stadium), sunset views, an open bar, a gourmet dinner, a silent auction, a live band, and virtual reality exhibit as well as the ability to mingle with special guests. Attire is a fun business. Tickets are $150 and are available for purchase at MelanomaAngelNetwork.org/gala.
The Melanoma Angel Network is focused on supporting the lives of the friends, family, caregivers, loved ones, and the extended community and network of patients affected by cancer.
The organization was founded by a brother and sister pair, Tyler and Tricia Halstead, who know first-hand that the battle with cancer is not only a patient battle. They believe that no one should struggle watching a loved one battling cancer alone. "We know from personal experience how important it is to have an extended community offering support from what we went through when our mother was battling melanoma," said Tyler Halstead, founder of the Melanoma Angel Network.
The Melanoma Angel Network was founded on three principles: compassion, community, and charity. The inaugural event at Dodger Stadium will launch the organization and celebrate the work done during the 20 years prior to becoming a non-profit.
Dodger Stadium is 1000 Vin Scully Avenue in Los Angeles.
---