Greer's Blog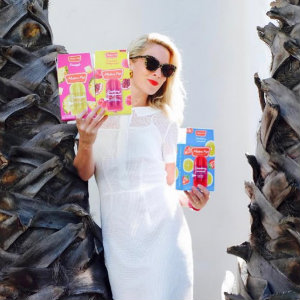 Modern Pop New Flavors and Expansion
05.09.16
Craving something sweet and low in sugar? Laguna Beach based Modern Pop is a Southern California inspired foods brand that's committed to "Put Fruit First." Modern Pop frozen fruit bars only contain four ingredients—and they are launching new flavors including: Strawberry Lemonade (strawberries, lime juice and organic agave and water), Raspberry Pomegranate (raspberries, pomegranate juice, lime juice, organic agave and water) and Pineapple (pineapple, lime juice, organic agave and water).
Now, they are even easier to find since they expanding into select Costco's in LA and OC and will soon be in about 60 natural grocery stores: Whole Foods, Bristol Farms and Gelson's.
Modern Pops are low in sugar, there are about 11 grams of sugar, about half the amount of big name brands, and they are only 70 to 80 calories each.
---