Greer's Blog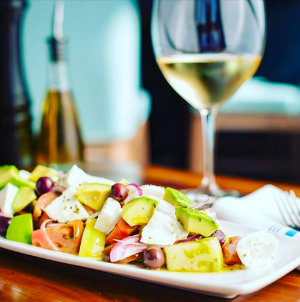 MOTHER'S DAY BRUNCH FROM ANGELINA'S PIZZERIA NAPOLETANA
05.10.19
Treat your "Mamma" to a delicious meal and enjoy some of the specialty cocktails specifically crafted with Mom in mind at Angelina's Pizzeria Napoletana in Irvine. The award-winning restaurant is an excellent spot for starters, salads, pizza Napoletana, handmade pasta, from-scratch sauces, and delicious desserts.
Brunch Menu is a la carte from 11 a.m. to 3 p.m.
Highlights from the menu include:
Zuppa D'Arogosta, Lobster Soup with Dungeness Crabmeat and chives.
Carpaccio di Manzo, thinly sliced beef tenderloin topped with arugula capers, shaved Parmigiano -- Reggiano lemon dressing.
Benedettina, Poached eggs, smoked salmon, avocado, Bearnaise sauce, toasted bread.
Frittata Napletana Baby Zucchini flower, green onions, basil, finished with mozzeralla di bufala and shaved Parmigiano- Reggiano.
Uova in Tegama, Oven-baked eggs, spicy Pomodoro sauce, mild Italian sausage, oven roasted sweet bell peppers with focaccia crostone.
Cappellaci di Mais e Granchio, round ravioli stuffed with yellow sweet corn, Dungeness crab meat and sea scallops.
Cavatelli a Ragu d'Agnello, house-made cavatelli pasta tossed with s slowly braised lamb raout, Pomodoro and shaved pecorino cheese.
Mother's Day Cocktails: Strawberry Mimosa, Grapefruit Thymer Fizz and Pink Lux.
8573 Irvine Center Drive in Irvine.
---