Greer's Blog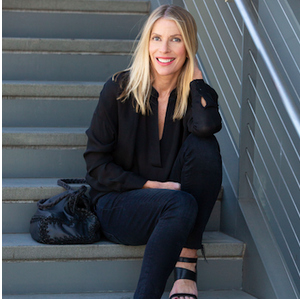 My Fave Treatment At Image Perfect Laser
12.13.18
If you're looking to improve your skin's texture and appearance for the holidays or anytime, my favorite Image Perfect Laser in Irvine is offering a special on its Photofractional laster treatment that I just experienced. It's a two-stage treatment: first, an IPL, followed by ResurFX nonablative fractional resurfacing. Its benefits include: increase collagen, retexture, and tone, improve redness, reduce pigment and sun damage.
Full recovery happens in five to seven days, but really as long as you wear tinted sunscreen your face will still look good in the interim. For the first two to three days, there's just some redness, dryness and minor some swelling depending on your skin type.
All laser treatments at Image Perfect Laser are performed by Teresa Cadwallader, RN and Michael Heunemann, FNP, exclusively from at the office of two Board Certified Plastic Surgeons, at Signature Plastic Surgery: Dr. Eleonore Zetrenne and Dr. Mark Kobayashi. If you feel like you want additional work that involves surgery or injectables, it makes it so easy to have two of the best doctors in O.C. in the same space.
Since my forehead has bothered me for years, Dr. Zetrenne, injected Botox and a bit around the eyes to get rid of the fine lines. It's been a week, and I love it. I'm wondering why I don't do this regularly.
The laser and botox treatments were not painful at all, and I'm so happy with the results. The Photofractional is a great way to improve your skin's appearance and texture while reducing scars, wrinkles and sun damage.
Image Perfect Laser is at 4605 Barranca Pkwy #205, Irvine. 949.485.3866.
---