Greer's Blog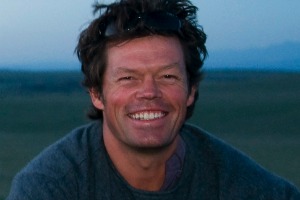 Outstanding Authors!
01.17.12
The Newport Beach Central Library continues its outstanding authors program, giving locals a chance to meet and hear speakers share their extraordinary stories and work.

Next up in the program meet National Geographic photographer and author Peter McBride of "The Colorado River: Flowing through Conflict" on Thursday, Jan. 26 at 7 p.m.

He will be sharing his incredible documentary work on the Colorado River with a stunning slide show and a lecture.
Seating is limited to 200. Parking is available at Central Library or across the street in the Corporate Plaza lot. A suggested donation cost $10.
Other highlights from upcoming library speakers include " The New Hollywood" on Wednesday, Feb. 22 at 7 p.m. with Robert D. Kline. The evening is perfect for film buffs who can meet producer, director and former studio exec Kline as he gives behind the scenes stories of Hollywood, while showing clips from this year's Academy Award nominees. The evening includes a wine reception too. Tickets cost $20 for general; and $15 for Foundation members.
On Friday, March 2 at 7 p.m don't miss acclaimed tech journalist and Google expert, Steven Levy at "Glimpse into the Googleplex." Levy is the author of "IN THE PLEX: How Google Thinks, Works, and Shapes Our Lives" and he'll reveal the company's story from it's incredible influence and ambition, to some of its faux pas. Tickets cost $55 for general; and $40 for Foundation members. For more information, call 949.548.2411 or email events@nbplfoundation.org or visit nbplfoundation.org.
---