Greer's Blog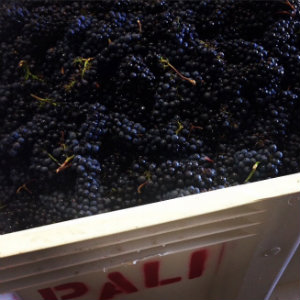 Pali Wine Co.'s Inaugural Wine Crush
10.05.17
Pali Wine Company tasting room and winery in Anaheim's Packing District celebrates its inaugural crush, Harvest Day on Sunday, Oct. 8, from 12 to 4 p.m.
Several tons of grapes will arrive early morning and the crushing will begin at noon, continuing throughout the day. You won't want to miss this unique opportunity to experience Northern California's wine country, in Anaheim. Experienced Winemaker, Aaron Walker, and his cellar hands will crush grapes all day, only breaking to answer your questions about the fascinating process. The tasting room bar will be open, where guests can purchase a glass or two of Pali's award-winning wine, while observing Pali's first wine harvest and production.
150 years have gone by since the City of Anaheim was colonized by German settlers, who grew grapes and produced wine. Prior to the blight of the 1880s, which wiped out all the vineyards, Anaheim was considered California's wine capital.
Celebrating the continuous history of makers in Anaheim, the MAKE Building, a former 1917 Orange Marmalade Factory is the newest project within the Anaheim Packing District, home to Unsung Brewery and Pali Wine Company. Anaheim Heritage Services Manager, Jane K. Newell, explains, "Pali Wine Company is the first operating winery within the historic Anaheim Colony District since Prohibition went into effect in January of 1920. Before Prohibition there were only three wineries still in operation in Anaheim."
Pali Wine Co. is at Anaheim MAKE, 500 South Anaheim Boulevard in Anaheim.
---