Greer's Blog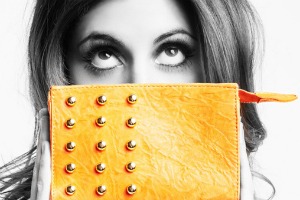 Perfect Luxe!
10.25.11
On the hunt for the perfect luxe handbag? New on the fashion radar is Donatienne Designs, a handbag company designed and manufactured in Los Angeles.
Founder and designer Nikki Erwin's coastal upbringing influences the colors in Donatienne's collection: ocean blues and greens, sun bleached hair blonds, and favorite beach towels in vibrant pinks and purples. And each bag (the Barbie, Brit, Bunny, Camille, Ginger and Jordie) was designed with functionality in mind, as well as a stylish aesthetic. All fine leathers are imported from Italy and currently are in limited production, so Donatienne's bags are only available online and at Switch in Beverly Hills. Priced from $220 to $899.
(And through October, you can be stylish and philanthropic as Donatienne is giving a portion of proceeds from their Camille clutch (a day-to-night bag) to the Susan G. Komen Foundation).
---