Greer's Blog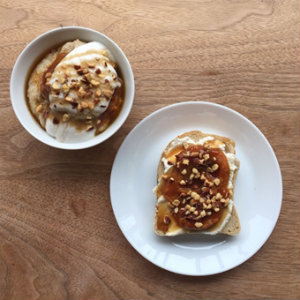 Project Juice in the Pumpkin Spirit
10.06.17
Project Juice, the certified organic cold-pressed juice and clean foods company, is pumped for fall, and introducing its favorite pumpkin flavors with its new Pumpkin Spiced Protein Oats and Pumpkin Butter Toast, available now at Project Juice Laguna Beach.
Pumpkin Butter Toast: This perfectly toasty-on-the-outside, fluffy-on-the-inside gluten-free vegan toast is everything that's right in the pumpkin world. Combining bee-free honey, spiced pumpkin butter, and almonds, the Pumpkin Butter Toast is a great source of fiber, protein and healthy fats, and is well-suited for a quick breakfast or as a mid-afternoon pick-me-up. ($4.95)
Pumpkin Spiced Protein Oats: This delightfully hot bowl of oats is ultra-satisfying as we head into cooler months, and makes for a nutritious start to any day. With the addition of protein, this helps satiate hunger and is perfect for post-workout or a relaxing weekend breakfast treat. ($6.95)
Open 7 a.m. to 6 p.m. Monday through Friday; 8 a.m. to 6 p.m. Saturday and Sunday.
Project Juice is at 1100 S. Coast Highway in Laguna Beach. 949.484.0239
---