Greer's Blog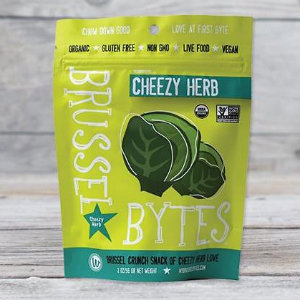 Raw and Vegan Brussel Bytes
07.05.16
Raw food and vegan enthusiasts can discover Brussel Bytes, a snack packed with nutrients and flavor, and made without additives, preservatives, stabilizers and artificial flavors. Brussel Bytes are perfect on a salad, or as a salty snack alternative to chips. They are also gluten free, dairy free and paleo friendly and made from organic, non-GMO, nutrient rich ingredients.
You can find them in three flavors: Cheezy Herb, Chili Pumpkin and Tamarind Apple.
Brussel Bytes are avaiable locally at Target and online at mycocoroons.com.
---