Greer's Blog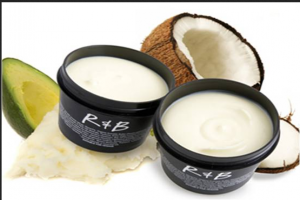 Secret to Soft Hair and Skin
01.31.13
Winter wind, cold, and dryness is making our skin and hair extremely dry and we've needed more help than ever. To the rescue are some products we've found locally that work wonders. Kiehl's at South Coast Plaza just launched a Powerful Wrinkle Reducing Cream ($52) that infuses skin with essential hydration while improving elasticity by 1/3, reduce wrinkles, and smoothing skin's texture.
Our favorite British based Lush Fresh Handmade Cosmetics at Fashion Island is the go to place for hair care products that aid dry, limp, and flat hair, and the experts at LUSH say the problem can be attributed to your scalp. LUSH makes scalp treatments and restorative shampoos to help your hair look remarkable. Our favorites include Roots Healthy Scalp Cream ($19.95) made with honey to soften along with some extra virgin olive oil to strengthen and condition the hair.
Blousey Shampoo ($29.95) is LUSH's first shampoo specifically for color-treated hair made with softening and conditioning bananas that help lock-in moisture. They also add rose, blackcurrant and juniperberry, with a little thyme and rosemary oils to repair the scalp.

R&B ($22.95) is a secret weapon styling cream that controls frizzy, flyaway hair. The "hair finisher" uses softening ingredients of organic avocado butter, oatmeal, olive oil, extra virgin coconut oil, jojoba oil and candelilla wax since they are conditioning to the hair and scalp. And it smells heavenly of orange blossom and jasmine. Off the beaten path, is Keys Tortuga Super Emollient Lotion http://www.keys-soap.com/ostore/home.php that we find at Mother's Market ($26.95). It's a super emollient creme and rapidly moisturizes even super dry skin. It contains avocado, black cumin and anti aging carrot seed oil. It's 100% natural, vegan, gluten-free and biodegradable. We can't live without it in the winter.
Kiehl's Since 1851 is at South Coast Plaza. 714.427.0998
LUSH is at Fashion Island in Newport Beach.
949.721.2000

Mother's Market & Kitchen now has seven locations in Orange County: Anaheim Hills, Brea, Newport Beach, Costa Mesa, Huntington Beach, Laguna Woods, Santa Ana and Irvine.

---