Greer's Blog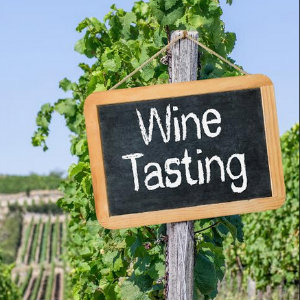 Sip Trip to Santa Barbara's Wine Country
12.28.18
Dine Out Long Beach, the organizers of the city's annual Restaurant Week 2.0 taking place February 24 - March 2, is hosting a curated Sip Trip to Santa Barbara's Wine Country on Sunday, January 13 that includes a tour and tasting at Villa Angeli, the private estate of vintner Peter Stolpman, as well as a catered vineyard lunch at Pence Vineyards & Winery. Tickets are $225 per person and available for purchase at LocalWineEvents.com. Must be 21 or older to attend.
A charted luxury coach will depart from Friedmans Home Experience at 7:30 a.m. and return to the city at 7p.m. Serving as hosts for the day are wine experts and restaurateurs Ray and Lynn Lasher of Lasher's Kitchen.
The cost is $225 per person and includes:
Round-trip luxury coach transportation.
Continental Breakfast (en route) provided by Lasher's Kitchen.
Tour and Guided Tasting with Vintner Peter Stolpman of Stolpman Vineyards at the family's hilltop estate in Ballard Canyon.
Catered Vineyard Lunch at Pence Vineyards & Winery with a guided wine tasting.
Two bottles of Stolpman Wines to take home.
A bottle of Stolpman Estate olive oils.
"We're looking forward to being part of this event," said Ray Lasher. "It gives Lynn and I a chance to spend some quality time with the vintners as well as potential and established guests. We've been fans and friends of Peter Stolpman for many years, so we're very pleased to introduce those joining us for this outing to his wonderful wines and hospitality."
For more information, please call 562.856.9292 or email hello@dineoutlongbeach.com
---