Greer's Blog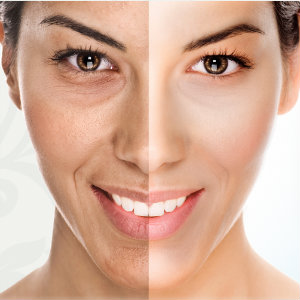 Spa Gregories Offers New 6-in-1 "Time Machine" Facial Treatment
07.17.19
Spa Gregories just launched a new -in-1 Superfacial treatment, the OxyGeneo "Time Machine" facial. This breakthrough service improves skin health and appearance by way of exfoliation, oxygenation, and infusion of potent active ingredients. Pollogen by Lumenis offers the OxyGeneo system, an innovative luxury facial that addresses skin-related concerns such as fine lines and wrinkles, sun damage, uneven skin tone, and dry or dehydrated skin. It provides immediate results with no downtime or discomfort.
This state-of-the-art facial system provides exfoliation, oxygenation, peel, LED, massage, infusion---all in one incredible facial service.
The Geneo is the first and only device that provides true oxygenation. It has been clinically proven to penetrate the dermis to restore collagen and elastin on all skin types, resulting in a 71% improvement in fine lines and wrinkles and a 67% increased glossiness with just one treatment.
The OxyGeneo™ treatment combines luxury spa therapies with medical technology. The treatment is based on a unique capsule, called a Capsugen, and one of two specifically formulated treatment gels enriched with nutrients and active ingredients.
Time Machine facial is recommended for all skin types including young to mature skin. Treatments start at $195 and grow as additional time and serums are added to enhance the result.
Gregorie's Newport Beach at 949.644.6672 or Gregorie's Rancho Santa Margarita at 949.858.9455.
For additional information on OxyGeneo™, please visit oxygeneo.com or spagregories.com
Open 11 a.m. to 9 p.m. Monday; 9 a.m. to 9 p.m. Tuesday – Sunday.
200 Newport Center Dr., Ste. 100 in Newport Beach. 949.644.6672.
NB appointment requests: nbrsvp@spagregories.com
Open 11 a.m. – 8 p.m. Monday; 9 a.m. – 8 p.m. Tuesday – Wednesday; 9 a.m. to 9 p.m. Thursday – Sunday.
30212 Tomas, Ste. 150 in Rancho Santa Margarita. 949.858.9455.
RSM appointment requests: rsmrsvp@spagregories.com
---