Greer's Blog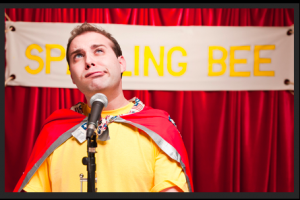 Spell It!
02.25.13
Fancy yourself a gifted speller? Well, here's your chance to test your spelling skills (publicly no less) and possibly raise $1,000 for your favorite charity.
My multi talented food writing friend Dave Lieberman of OC Weekly's Stick A Fork In It and I will be entering the $1,000 National Adult Spelling Bee Sunday at 4:30 p.m. in Long Beach. I hope to come home with $1,000 for Jack and Milly, the two students in Kenya that I'm helping put through college in Nairobi and Dave would like to hand over a check to the National Multiple Sclerosis Society to support its efforts in finding a cure.
This will be my second go at this contest, and I won Spelling Bees in elementary school, so why not? And you can compete against me too.
The entry fee costs $25 or $30 at the door. As long as you're at least 16-years-old, you're in. The winner will receive $500, and your favorite nonprofit organization, school, or church will receive $500.
For entry form, words to study, etc. check online at Justin Rudd's National Adult Spelling Bee.
At Bay Shore Church at 5100 E. Toledo in Long Beach. See you then!
---