Fashion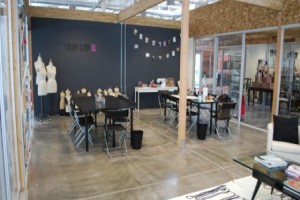 Spring Break at Fashion Camp OC
04.04.12
Do you have a fashionista in training? One that lives, breathes and eats all things clothing and accessories? Then I have the perfect program for you. Fashion Camp OC, Orange County's premier supplemental Fashion School is currently running a two week program (in addition to their year round classes) for all your little Spring Breakers.
Your kids, pre-teens and teens will learn the foundations of styling and design from industry professionals (Camp Counselors) and have the opportunity to sew garments and accessories using sewing machines, sketch original fashion designs, learn the lost art of hand sewing and create so much more. All supplies, including fabrics, sewing notions, trims, sketching paper, and material are provided to the students and are included in the fabulous price of $295 for a whole week, can't go for the whole week they offer single day classes as well.
In addition to hosting the current Spring Break sessions, Fashion Camp OC also offers after-school styling, design, sketching and sewing classes, Summer and Winter Break Camps. a Sewing Camp, and Styling School as well as options for private events and birthday parties.
Spring Break Sessions are as follows:
Monday, April 2 - Friday, April 6, 9am -12pm (ages 7-9), 1pm-4pm (ages 10-12), 5pm-8pm (ages 13-17)
Monday, April 9 - Friday, April 13, 9am-12pm (ages 7-9), 1pm-4pm ( ages 10-12), 5pm-8pm (ages 13-17)
Fashion Camp OC Located at The OC Mix Mart | 3313 Hyland Ave, Costa Mesa | (949) 478-0846 | Info@FashionCampOC.com
---