Greer's Blog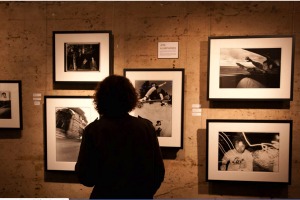 Still Life with Wood
01.13.12
Skateboarders and fine art photography enthusiasts will love the current "Still Life with wood" show at AR4T Gallery in Laguna Beach through Sunday, Jan. 22. The show features spectacular skateboarding shots from Grant Brittain, Dave Swift, Miki Vuckovich, Jon Humphries, James Cassimus, and Attiba Jefferson.
All photographs are signed and framed and more affordable images are available from each participating photographer.
Open 3 to 8 p.m. Wednesday through Saturday.
AR4T Gallery is at 210 North Coast Hwy. in Laguna Beach.
---