Greer's Blog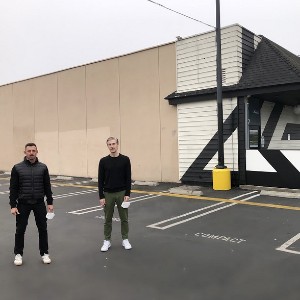 Strut Bar & Club Dedicates Mural to Dolly Parton & Frontline Workers
02.19.21
Strut BAR & CLUB is honored to dedicate a mural to the community of frontline workers and Dolly Parton in honor of her generous contribution to help fund the development of Moderna's COVID-19 vaccine. The 50-foot by 20-foot visual installation, painted by Long Beach-based artist, David Gilmore, was started on Friday, February 12 and is set to unveil on Saturday, March 13.
"When I learned about Dolly Parton's role in the funding of Moderna's vaccine development, I was incredibly proud," says Luke Nero, Founder and CEO of Strut BAR & CLUB. "Not only is she an icon in the queer community and beyond, but she is truly a model of inclusivity. It's my hope that our mural will add positivity and a sense of togetherness to our Costa Mesa community while recognizing the contribution of frontline workers and serving as a symbol of hope for better times ahead."
Strut BAR & CLUB, located at 719 W 19th Street in Costa Mesa's dynamic Westside neighborhood, is a queer-friendly nightlife destination and has been temporarily shuttered by government restrictions since March 15. Prior to the pandemic, Strut helped to fill the void of queer spaces in Orange County, offering a lively, comfortable, and safe space for all people, of all interests, from all walks of life to experience and enjoy.
The addition of the inspiring mural on the exterior invites the community to responsibly visit at their leisure and take part in sharing the message depicted by artist David Gilmore.
"My intention with my work is to be inclusive," says Gilmore. "Hopefully anyone, regardless of age or gender or race or identity, can see themselves in what I'm creating and know that we're all in this together."
For more information about Strut BAR & CLUB please visit StrutOC.com. To learn more about artist David Gilmore visit DavidGilmoreStudio.com. For updates on the mural's progress and Strut's reopening follow @StrutOrangeCounty.
---