Greer's Blog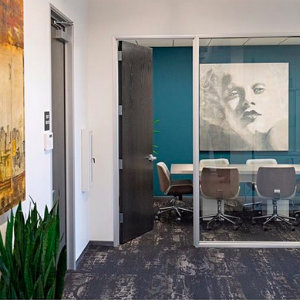 Studio88 Open House Celebration
05.09.19
Studio88, the West Coast's first co-working space designed specifically for the Orange County interior design community is celebrating its one-year anniversary with an open house Thursday 3 p.m. to 7 p.m. It will feature wine and cheese, and special vendor appearances by Source Recruiting Agency, 3Form Translucent Materials, Uttermote and Spec Ceramics.
Studio88 celebrates one year of helping independent interior designers share the cost of doing business – with members enjoying co-working desk spaces, designer worktables, extensive resource libraries, private office spaces, conference rooms, design and CAD services, purchasing services, and more. Founded by interior design veteran, Chris Johnson (also founder of Design Tec), the space is meant to be an innovative area for designers that includes everything they need to run their own business in one location, maintaining the ability to work independently and grow, or fine-tune, their businesses, at any stage.
If you can't make the open house, private tours are always available, and special rates on daily and weekly passes are available. From designers who are scaling down their business, to businesses who are flourishing and need support staff, to small teams starting new, Studio88 has the space and amenities to assist designers with all their needs.
Studio88 is at 20371 Irvine Avenue in Newport Beach.
---