Greer's Blog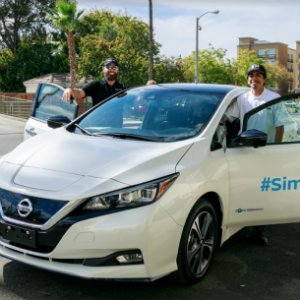 The 14th Annual Santa Monica AltCar Expo and Ride & Drive
11.01.19
The 14th Annual Santa Monica AltCar Expo and Ride & Drive on Saturday, Nov. 2, brings the latest in alternative fuel vehicles and cutting edge electric green technology to Santa Monica College Bundy Campus.
Guests will enjoy free admission and parking to the Expo and Ride & Drive to test-drive vehicles and interact with product specialists from brands and manufacturers that are continuing the movement toward alternative fuel and clean car policies in an accessible setting.
This year's event features a wide array of the latest battery-electric, fuel-cell electric, plug-in hybrid, and hybrid electric vehicles including the Honda Clarity PHEV, Nissan Leaf EV, Toyota Mirai Fuel Cell, Toyota Prius Prime PHEV, and more.
AltCar is proud to offer two complementary panels, EV 101 and Building Electrification, offering the public the rare opportunity to learn about the alternative technology movement from the people inside the industry themselves.
Presented by the United States Green Building Council LA Chapter (USGBC-LA) in partnership with ChargePoint, SoCal Edison and the LA Department of Water and Power, the EV 101 panel will explore the different types of charging available for EVs, panning and installation considerations for electric vehicle supply equipment (EVSE), its benefits, costs and rebates.
Stuart Cooley, Professor of Renewable Energies at Santa Monica College will be in conversation with Nick Brown, President of Build Smart and among others at the Building Electrification panel to highlight how with deliberate planning, homes can be built or retrofitted to be zero-emission. The panel will present the benefits and methods used to make construction projects zero-emission. Both panels will be moderated by Ben Stapleton, Executive Director of USGBC-LA.
The 14th Annual AltCar Santa Monica Expo and Ride & Drive is on Saturday, Nov. 2 from 10:30 a.m. – 4:30 p.m. at the Santa Monica College Bundy Campus, 3171 S. Bundy, LA, 90099.
AltCar is a free, all-ages event. Pre-registration is free and recommended for expedited entry. For additional information and to pre-register, please visit altcarexposantamonica.com or call 310.390.2930.
---