Greer's Blog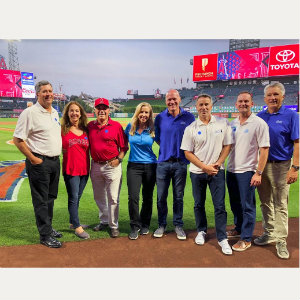 THE 3rd ANNUAL HOME RUNS FOR KIDS PROGRAM
08.10.20
Miracles for Kids, an Orange County-based nonprofit that helps low-income families with critically-ill children battle bankruptcy, homelessness and depression, has partnered with one of the nation's leading premium craft juice companies – Perricone Juices and the Los Angeles Angels for the 3rd Annual Home Runs for Kids Program. Through this exciting program, Perricone Juices is doubling its past donation of $250 per home run and will be donating $500 to Miracles for Kids for every home run the Angels hit this regular season! Each home run donation will provide a family with a sick child enough food or a rent check for an entire month!
During the past two years, Perricone Juices committed to donating $250 per home run through the Home Runs for Kids Program, raising nearly $100,000 to date to directly benefit Miracles for Kids' patient families.
Perricone Juices is a longtime supporter and advocate of the organization, taking part in various programs and volunteer projects throughout the years. Joe Perricone, CEO of the Southern California-based company, was named Miracles for Kids' 2018 Miracle Maker Honoree at the Annual Night of Miracles Gala and Bob Rovzar, CEO & Partner, also serves on the nonprofit's Board of Directors.
The company also played a large role in the creation of Miracle Manor, Miracles for Kids' 12-unit apartment complex that provides subsidized housing to critically-ill children and their families at risk of homelessness.
The Angels' final game of the 2020 regular season is on Sunday, September 27 against the Los Angeles Dodgers. At that time, based on the final count of home runs by the Angels, Perricone Juices will present Miracles for Kids with a check to benefit the families supported by the organization.
From L to R: Bob Rovzar, Karen, Joe, me, Jason Pendergist, Curtis Green, Troy Medley, Gary Standel)
---