Greer's Blog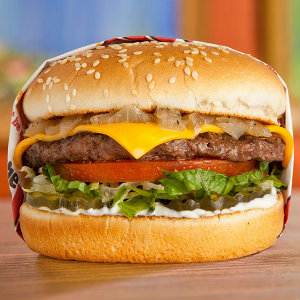 The Habit Burger Grill's Fight to Help End Childhood Hunger
09.17.19
As The Habit Burger marks its 50th anniversary, the company is partnering with No Kid Hungry for the fifth consecutive year to help end childhood hunger in America. This year, The Habit Burger has set a goal of raising $500,000 which will help No Kid Hungry provide about 5 million meals for kids in need.
Today one in six children face hunger and food insecurity, and together with guests The Habit Burger Grill aims to help all children receive the nutrition they need for a bright future.
Through September 25, guests visiting Habit Burger restaurants can add the joyful feeling of giving to their dining experience by helping to support kids in need. Guests who donate $2 or more to No Kid Hungry will receive a free Charburger with cheese certificate, good on a return visit.
Since 2010, No Kid Hungry and its partners have provided children across the country with more than 775 million meals. For more information, visit NoKidHungry.org.
The Habit Burger OC locations:
1510 Adams Ave. in Costa Mesa. 714.241.1873.
4501 Campus Drive in Irvine. 949.823.0167.
17150 Brookhurst St. a, Fountain Valley. 714.378.0154.
18001 Beach Blvd. in Huntington Beach. 714.596.2200.
2200 Barranca Parkway in Irvine. 949.955.9467.
14474 Culver Drive in Irvine. 949.552.5963.
15122 Goldenwest St Suite A, Westminster. 657.777.0877.
2777 N Main St. in Santa Ana. 714.550.1201.
26921 Aliso Creek Road in Aliso Viejo. 949.831.3116.
23632 El Toro Road in Lake Forest. 949.206.9110.
6830 Katella Ave. in Cypress. 714.892.1994.
27748 Crown Valley Pkwy Suite A, Mission Viejo. 949.441.7203.
1500 E Village Way #2332, Orange. 714.282.1530.
32505 Golden Lantern, Dana Point. 949.248.1045.
---