Greer's Blog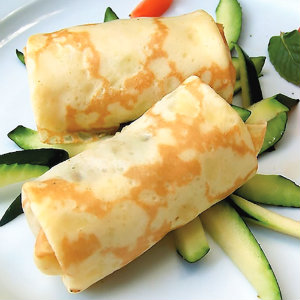 Thrive Dining Meal Service Tasting
11.12.18
For November, National Alzheimers Disease Awareness Month and this holiday season, everyone will have a seat at the table! Thrive Dining invites healthcare professionals, caregivers and family members with loved ones who are cognitively or physically challenged, to experience Watermark's "Thrive Dining" meal service tasting events at The Fountains at Sea Bluffs in Dana Point on Thursday, November 15 and December 13 at 12:30 p.m. to 1:30 p.m.
You can join local Watermark Chefs for a complimentary lunch, featuring traditional and "Thrive Dining" meal comparison tastings, Chef presentations and to view a brief demonstration of "Thrive Dining" preparation. Guests will learn unique "Thrive Dining" facts and service tips.
Thrive Dining restores the dignity, nutrition, and enjoyment of mealtime for individuals with cognitive, neuromuscular or physical challenges, who have difficulty using a knife and fork. Thrive Dining features Watermark Retirement Communities' Chef recipes and high quality, freshly prepared, gourmet menu items, transformed into delicious, nutritionally balanced, "finger food" meals.
Watermark Chefs start by using the innovative Grind Dining process of grinding, combining and preparing the cooked foods on that day's traditional meal menu in a unique way that retains their taste, texture, nutrition, and flavor. Then they beautifully present the same meal served as one-bite and two-bite hors-d'oeuvres, intended to be eaten by hand, so that every individual is empowered to thoroughly enjoy their fresh meal without assistance, and without a diet relegated to chicken nuggets, fish sticks, and other processed foods.
Thrive Dining engages the senses, promotes a healthy appetite, guarding against unintentional weight loss and significantly enhances the dining experience for those with cognitive or physical challenges and for their loved ones.
RSVP at 949.234.3000.
The Fountains at Sea Bluffs is at 25411 Sea Bluffs Drive in Dana Point.
---