Greer's Blog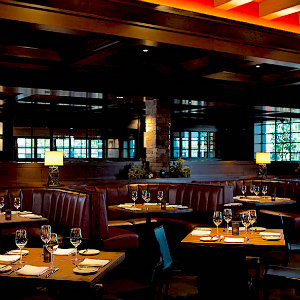 Toast to the finest Christmas Eve & New Year's Eve Celebration Dinners
12.24.18
THE RANCH Restaurant & Saloon, known best for its elevated interpretations of classic dishes and global fare, will celebrate Christmas Eve and New Year's Eve with two uniquely-delightful four-course prix fixe menus. Crafted by Executive Chef Michael Rossi and brother Pastry Chef Dave Rossi, the menus feature a variety of dishes prepared using the finest ingredients from local and high-quality purveyors.
Christmas Eve Dinner (Monday, Dec. 24, 5 p.m.- 9 p.m.) starts at $85 per person, with menu highlights including: Fairytale Pumpkin Ravioli, Robbin's Island Wagyu Steak Tartare, Cape Grim Tasmanian Grass-Fed Filet & Alaskan King Crab Leg, Free-Range Sonoma Pheasant, and Whipped Eggnog Panna Cotta.
New Year's Eve Dinner (Monday, Dec. 31, 5 p.m. -10 p.m.) starts at $115 per person and includes: Hudson Valle Foie Gras Terrine, Whole Roasted Robbins Island Wagyu Filet & Butter Poached South African Lobster Tail, Red Deer Venison, and Sticky Toffee Pudding.
THE RANCH Restaurant is currently accepting reservations for parties of all sizes. To book a reservation, please call 714.817.4204.
1025 East Ball Road in Anaheim. 714.780.4042
---