Greer's Blog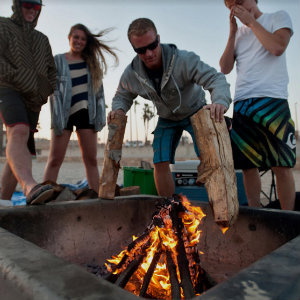 VIP Firepit Experience
05.23.19
Just in time for summer, Prjkt Restaurant Group has announced a new all-inclusive experience with SeaSalt VIP Firepits at its beachfront concession, SeaSalt Beachside Burger. With a focus on a luxury beachside dining experience for restaurant guests, SeaSalt VIP Firepits will begin offering reservations starting now; regular reservation hours will be available Friday through Sunday from 11 a.m. to 9 p.m. with firepits lit at 6 p.m.
SeaSalt Beachside Burger will offer exclusive food and beverage packages as well as an option for table service, wine, and beer. Live music with a rotating list of local musicians will complete the seaside experience on Friday and Saturday evenings. The curated menu features items that have put SeaSalt Beachside Burger on the map, including the Bolsa Burger, Pacific Fish Sandwich, PCH Patty Melt and vegetarian options with the Surfer's Veggie Burger.
The six waterfront SeaSalt VIP Firepits in Huntington Beach will be available with 10 Adirondack chairs at each firepit, including firewood and gourmet s'mores.
Prices start at $200 per pit, subject to availability and seasonal rates. All-inclusive experiences are also available with a private server, pre-set food, and beverage menus, for a more elevated experience.
Prjkt Restaurant Group has created some of Southern California's landmark restaurants in Huntington Beach and along the historic 2.8-mile coastline of Bolsa Chica State Beach—including the award-winning SeaLegs Wine Bar, SeaLegs at the Beach, Pacific Kitchen, SeaSalt Woodfire Grill and Beach City Provisions.
To request VIP Firepit reservations, email ali@prjktgroup.com.
---