Greer's Blog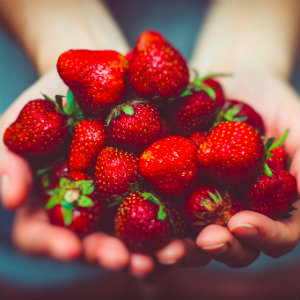 Weekends On The Farm
05.16.19
Every Saturday and Sunday you can explore The Ecology Center and all it has to offer! Saturdays are Farm Festival Days, while Sundays are open for self-guided exploration.
On Saturday and Sunday from 9 a.m. to 4 p.m. you can pick your own strawberries fresh off of the field.
Every Saturday from 10 a.m. to 11:30 a.m., join eco-experts in the garden for Eco-Tots! This creative workshop involves nature-based play, guided farm chores, and a seasonal 'maker' activity. Sign-Up is required (Ages 5 and under.) There's also a Chef Demo on Saturday from 10 a.m. to noon so you can get inspired with creative recipes. You can also enjoy live music, a seed circle, farm tour and seasonal tastings.
You can check the calendar for workshops and events happening every weekend!
RSVP is only necessary for Eco-Tots, otherwise, you can just stop by the farm.
32701 Alipaz St, San Juan Capistrano
---