Greer's Blog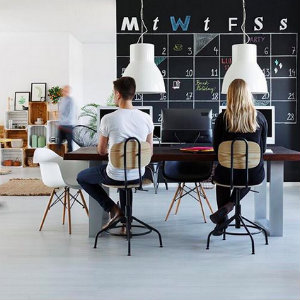 West Coast's First Co-Working Space for Interior Designers
01.12.18
Studio88 just launched as the West Coast's first co-working space serving the cutting-edge interior design community of Orange County and beyond. The offices, located near John Wayne Airport in Newport Beach, is now accepting new members and tenants.
Aimed at arming Orange County's independent interior design community with the most innovative space to conduct their own business, Studio 88 is a uniquely designed studio space providing local interior designers access to an abundance of resources, as well as the opportunity to create and connect with other industry professionals in a collaborative, all-new creative work environment.
Studio88 offers members and tenants opportunities to help support their business, including discounted vendor relationships, and opportunities to create and connect with others for the chance to visualize out-of-the-box ideas and bring them to fruition.
Created and designed by interior designers, Studio88 offers a sleek, modern design, with private offices, collaborative open spaces, design tables, reference libraries, business class copiers, warehouse facilities and more. Also, there is highly experienced professional support staff onsite to assist with helping designers make sure their projects are effortless.
Studio 88 offers membership plans to individual designers and small teams with options ranging from short-term to long-term leases. Members will gain access to many resources and benefits that include: the Conference room with presentation equipment, 24/7 secure keycard access, access to printers and copiers, office refreshments, mail and packaging handling, Hi-speed Wifi, and networking events.
For more information visit studio88.com and check out what's inside @InsideStudio88 on Instagram.
---