Greer's Blog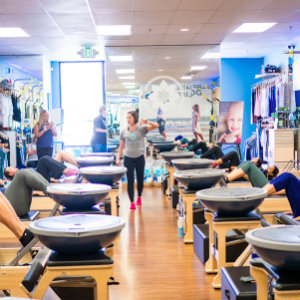 XPONENTIAL FITNESS BRANDS BENEFITTING MIRACLES FOR KIDS
07.15.19
Throughout the month of July, four Xponential Fitness brands including Club Pilates, StretchLab, YogaSix, and AKT will partner with Miracles for Kids, a Tustin-based nonprofit dedicated to helping families with critically-ill children battle bankruptcy, homelessness, hunger and depression, for the Month of Miracles campaign. This month-long campaign will consist of unique fundraisers, special events and give back promotions with the goal of raising awareness and funds to benefit the organization.
Club Pilates, StretchLab, YogaSix, and AKT studios throughout California are participating in this year's campaign. As a two-year partner of Miracles for Kids and a seasoned Month of Miracles participant, Club Pilates is joining again this year by offering fun, in-store fundraising opportunities. Anyone is welcome to visit one of their 150 + locations throughout California and make a $10 or $20 donation to Miracles for Kids and sign a personalized token of support to add to their in-studio displays. More information is available at miraclesforkids.org/clubpilates.
AKT's new studio in Yorba Linda, California is the latest location to open up for this dance-based cardio concept developed by Celebrity Trainer Anna Kaiser. The Yorba Linda location is taking part in the Month of Miracles campaign by hosting special events throughout July, with all proceeds to benefit Miracles for Kids. Additional details and updates can be found at miraclesforkids.org/AKT.
StretchLab studios across the nation will take part in the Month of Miracles campaign by encouraging in-studio donations of $5 or $10 and displaying signed tokens of support to raise awareness. In addition to the fundraiser, StretchLab will also donate $20 for every new member that enrolls in the month of July. For more information on StretchLab and to find a studio near you, visit miraclesforkids.org/stretchlab/.
YogaSix has over fourteen studios across California that will also be encouraging in-studio donations and displaying donor signed tokens of support as a way to demonstrate their commitment to the community. In addition, California-based YogaSix studios are also collecting new school supplies for Miracles for Kids' Back-to-School Basket of Miracles, a delivery program that provides backpacks filled with school supplies, healthy snacks, and other essentials to critically-ill children and their families in need. The items provided helps families with already scarce budgets reduce the high costs often associated with the back-to-school season.
Visit miracelesforkids.org/yogasix to find a YogaSix Studio near you accepting donations and school supplies to benefit Miracles for Kids.
---